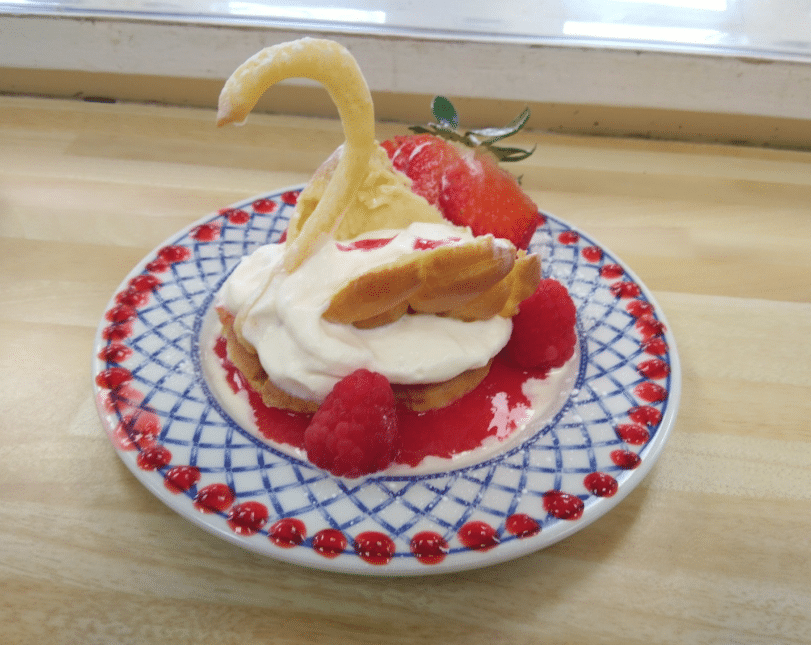 Our Lower 4s (Year 8) have been busy this week creating show-stopping choux pastry swans as one of their 'Bake Off' challenges.
Meanwhile, the Lower 5 (Year 10) GCSE class have honed their flaky pastry skills since returning to school and learned how to make crème patisserie to create these stunning looking Mille Feuilles. 
Finally, the staff completed their Red Nose Day challenge to decorate an Easter egg with certain materials provided for them by their tutor groups. The winner was Ms Bellamy with her marvellous chick design.
More photos on our Instagram and Facebook accounts.