At The Maynard we follow the Thrive approach to help our pupils develop into healthy, happy, confident children.
Thrive has been developed to help us better understand children's behaviour and what it signals about their emotional development. It is aimed at developing children who are ready for and open to learning.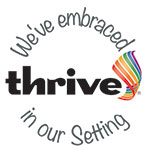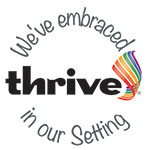 Our Thrive co-ordinator is Angela Trevallion, who works with our pupils using arts and play-based activities to support healthy neural development, promote a positive sense of self and build optimal learning capacity, whilst nourishing emotional and social development.
Through the Thrive approach, we help our pupils to feel valued, involved and appreciated, to have dreams and ambition and to feel empowered and confident to work with whatever life throws at them.
If you have any questions, please feel free to email Angela on [email protected]
Alternatively, for more information please visit the Thrive website www.thriveapproach.com