What are the Maynard Awards?
---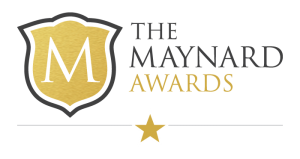 The Maynard Award Programme is an initiative aimed at making an excellent education more accessible regardless of household income. If your daughter is academic, sporty, musical or creative, but your family is not in a position to cover the full fees, she may well be eligible for a Maynard Award.
Maynard Awards are available to girls interested in joining Upper 3 (Year 7) or Lower 6 (Year 12) in September 2019. The Maynard Awards offer significant reductions on school fees for the duration of a student's education here. For girls interested in joining the Sixth Form, we are offering three free places into our Lower 6 (Year 12).
Maynard Awards combine a scholarship awarded at the discretion of the Headmistress – primarily for academic ability but enhanced due to sporting, musical or creative talent – with a means-tested bursary, based on total family income.
We are an inclusive school, where talent and ability – whether it be in music, drama, art, sport or academia – are nurtured for girls from all sectors of the community. We hope that the Maynard Awards will open up many doors and provide opportunities to those who had previously ruled out the school because of financial circumstances.
The Maynard Awards will run in conjunction with the other scholarships already on offer for entry at 11+, 13+ and the Sixth Form.
Who can apply?
---
Any student interested in joining The Maynard at Year 7 or Lower 6 can apply for a Maynard Award.
You must be able to demonstrate excellent academic and/or extracurricular achievements which would enhance our vibrant community.
How to apply
---
To apply for a Maynard Award you will need to complete the 2019 Maynard Awards application form which is available to download on the right hand side of this page. This must be completed in conjunction with the Maynard School Registration Form which you can download here.
For entry into Year 7 your daughter will then be invited to sit our Entrance Assessment. Her performance in this assessment will be part of the award criteria. Although we have set dates every January, Entrance Assessments can be arranged all year round, and Maynard Awards can be offered throughout the year at the Headmistress' discretion, depending on availability.
---
2019 dates to remember:
Registration Deadline – Monday 3 December 2018
11+ Scholarship & Maynard Award Deadline – Friday 11 January 2019
11+ Entrance Assessment Morning – Saturday 19 January 2019, 9am – 1pm
11+ Scholarship and Awards Day – Wednesday 30 January 2019
16+ Scholarship & Maynard Award Deadline – Friday 4 January 2019
Students joining the Lower 6 will be assessed by appointment at one of our Sixth Form Interview evenings which are taking place from 4pm – 6pm on Thursday 10 January 2019, Tuesday 15 January 2019 and Wednesday 23 January 2019.
For more information please contact our Admissions Team on 01392 355998 or [email protected] who will be happy to answer any questions you may have.