"Kindness is pervasive throughout the school, from the youngest children being mindful of the medical conditions of others to sixth formers going out of their way to help lost visitors. They are compassionate, caring and mindful of each other. They are warm, friendly and willing to talk about their school and their love of learning in this nurturing environment, where they feel safe and happy in fulfilment of the school's aim." – ISI Inspection Report 2022
As the first and only school in Devon to have achieved the Wellbeing Award for Schools (in 2019) and then to have this re-certified in 2023, we pride ourselves on our proven and exceptional pastoral provision. Caring for the physical, mental and emotional health of our community is absolutely central to everything that we do. We understand that parents want a school where their daughters will reach their full academic potential, but also know that what is even more important is that you find a school where your daughters will flourish and develop into confident, happy young women ready to face the world.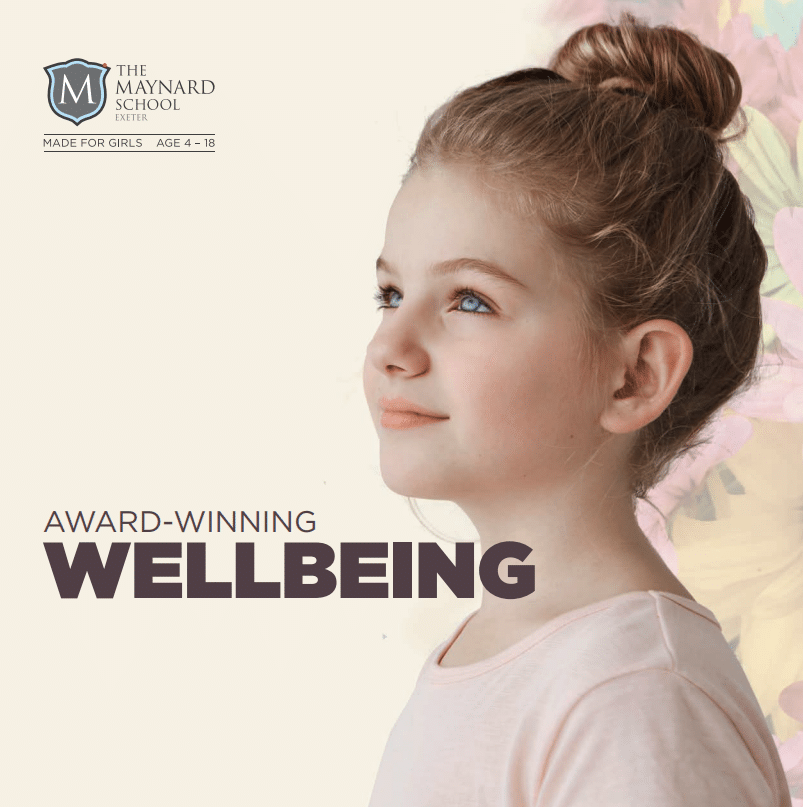 We are proud to be the educational front runners of wellbeing in Devon and understand entirely that the work we have been doing doesn't stop with the award. We certainly won't stand still; we want to continue to be progressive and proactive in how we create that sense of wellbeing for all.
"The focus on wellbeing and creating a happy and supportive environment emanates from the core of the school in terms of its values, approaches and explicitly in the quality of relationships between staff and children, and within the whole school community and governors." The Wellbeing Award for Schools