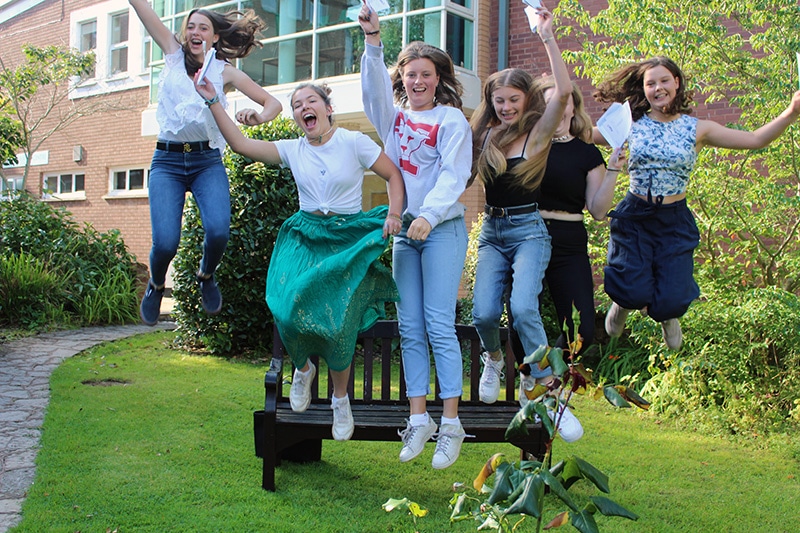 72.9% of all Maynard grades are 7-9 (versus the national average of 20.8%).
Nearly one quarter of all results are awarded the highest grade 9
46.7% are Grade 8 or 9
This year saw a whole raft of high achieving students with some excellent results including a total of 10 students who gained eight or more Grades 8-9. A further 15 girls (nearly a third of the year group at 30%) achieved seven or more Grades 8–9 making this The Maynard's best year since the new grading system was launched. The statistics speak for themselves with an enormous 46.7% achieving a Grade 8 or 9 and 92.3% gaining a 6 to 9 (A** – B).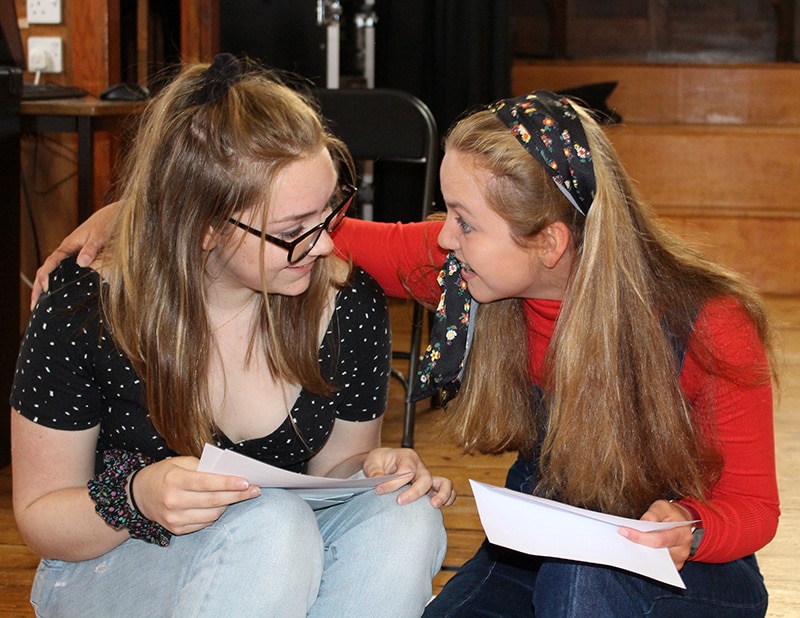 The air in the Main School Hall was one of euphoria with parents and staff watching over as the girls nervously opened their envelopes to reveal what grades they had achieved. Shweta Banerjee raised the GCSE bar this morning when she discovered that she was The Maynard's top scoring student with eight of the highest possible Grade 9s and two Grade 8s.
"I am really excited! I've worked so hard for this and couldn't have tried any more so I'm just so happy to have these results!" she said. Shweta will go on to study Maths, Further Maths and Physics and has very ambitious plans for a future career. "I'm really not sure exactly what I would like to do but eventually I would probably like to be something like the CEO of Google."
Polly Broad exceeded all expectations with a tally of four 9s, three 8s and three 7s. "I don't think I was predicted any 8s or 9s after my mocks so I am super happy with this and looking forward to celebrating with my family this evening," beamed Polly who is also an excellent ballerina having completed her Grade 8 in Ballet and a fine musician on the drums and piano.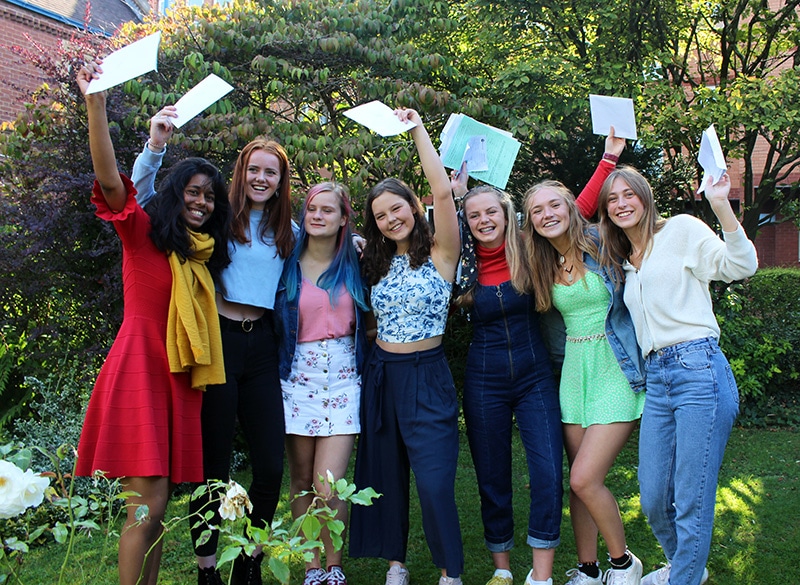 "This really has been an exceptional year group and I couldn't be any more proud of them all!" said Headmistress, Sarah Dunn. "Their work ethic has been quite incredible and I am really impressed with the way in which they have so closely supported one another throughout the past two years. It goes without saying that happiness breeds success and these particular girls, with their very busy and varied lives, are testament to this ethos. I am absolutely delighted with these fantastic results and would like also to say a huge thank you to our wonderfully dedicated staff as well as, of course, to the many parents for their unstinting support over the years."