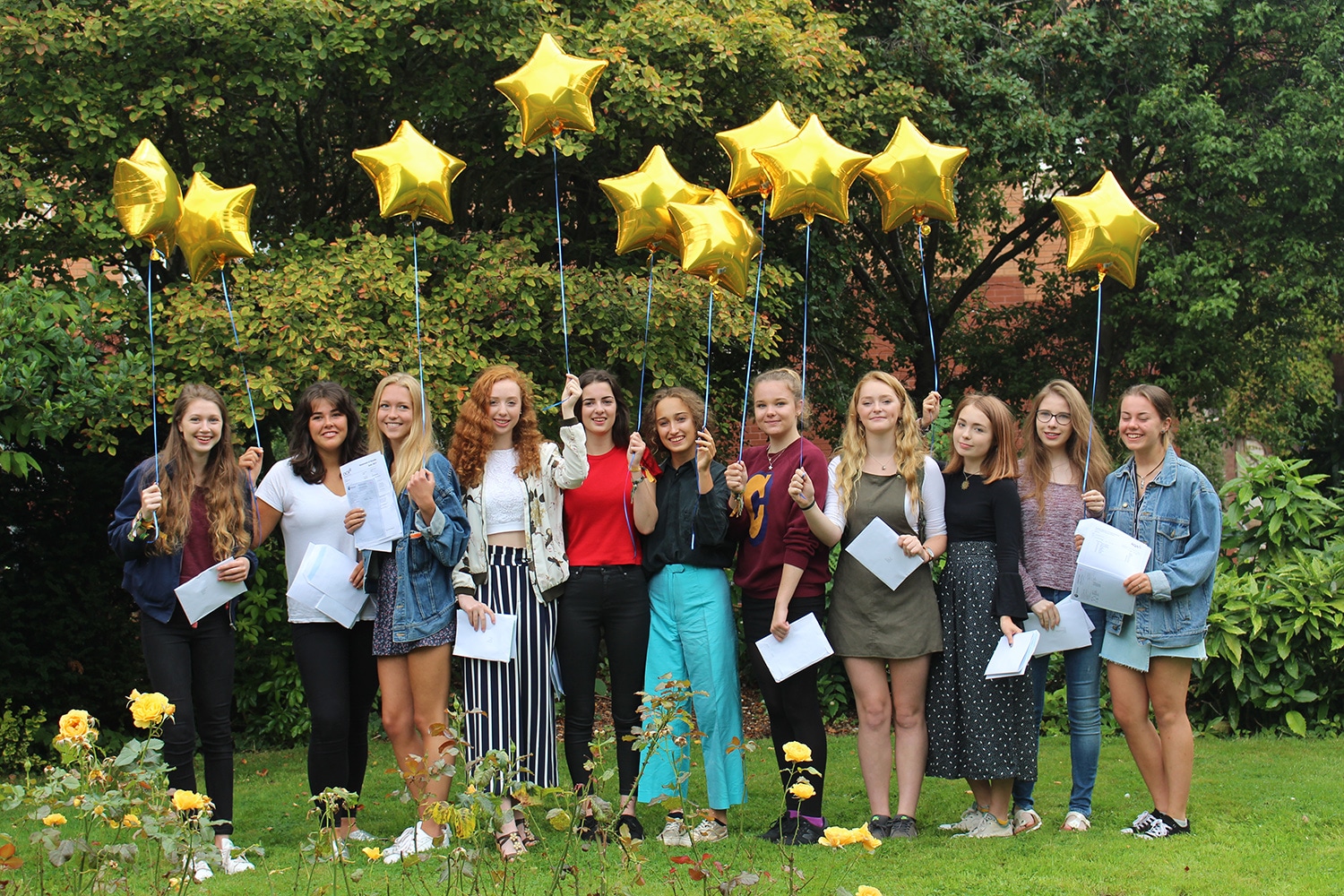 41% A* GRADES; 69% A*-A GRADES
18% GRADE 9; 65% GRADES 7-9 IN NEW GCSEs
After the success of last week's A-Level results, The Maynard School is thrilled to have achieved another outstanding set of results at GCSE level.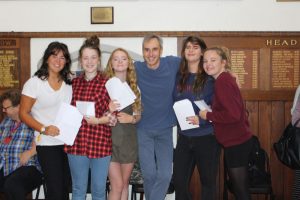 Students are celebrating this morning, with 41% attaining A* Grades, and 69% gaining A* and A grades across a broad spectrum of subjects.
In the new format 9 – 1 Maths, English Literature and English Language GCSEs 2017, an incredible 18% of students achieved a Grade 9, significantly outperforming the predicted national statistic of between 3% and 5%. Grade 9 is the top grade possible and is ranked as higher than an A*.
Maynard girls do not appear to have been fazed by the new GCSEs, with an impressive 65% of all students gaining Grades 7, 8 and 9 (equivalent to A* and A Grades) in these core subjects.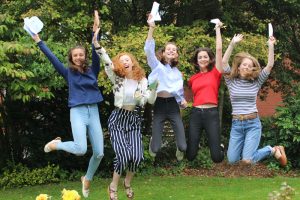 Headmistress, Sarah Dunn was delighted to see such a brilliant set of results. "The girls have truly excelledand what is even more remarkable is that so many of them are also very talented in other areas.  Quite a few have already gained Grade 8 in a range of musical instruments, others sing in the National Youth Choir or play in the National Youth Orchestra and a large number are fantastic Sports' Leaders. Once again, I am just so proud of both the wonderful pupils and the superb staff here. This is such an inspirational place to come to work each day!"
Jessica Carr and Gigi Hetherington are two students who certainly juggle their studies with extra-curricular achievements. Jessica, who gained an amazing 7 A*s and 3 Grade 9s, last year completed her training at the Norman Lockyer Observatory, a centre for amateur astronomy, meteorology and radio astronomy based in Sidmouth. In September, Jessica will join the Sixth Form to study Maths, Further Maths, Chemistry and Physics.
Gigi, who achieved 5 A*s and an A, as well as a Grade 9 and 2 Grade 7s, also has Grade 8 Oboe and is a member of the Junior Department of the Royal College of Music, travelling up to London every Friday evening for rehearsals.
Spanish student Laia Castella Ubeda, who joined The Maynard from Madrid at the beginning of her GCSEs, achieved 7 A*s, a B, a Grade 9, a Grade 8 and a Grade 7 despite English not being her first language. "I was quite chilled out this morning as I wasn't expecting to do this well – I was so surprised and pleased when I saw my results!"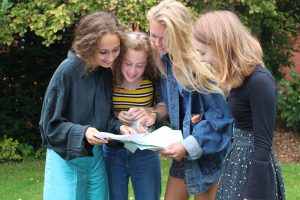 Meanwhile Eve Stevens opened her envelope this morning to find that she had achieved 7 A*s, two Grade 9s and a Grade 8, while Daisy Birkin gained 7 A*s, a Grade 9 and 2 Grade 8s. "I was really nervous this morning and couldn't eat – I only ate an apple! This year we had the new GCSEs, so we were all unsure about how these would go. I'd heard that very few people were going to get a 9 so it was a bit scary, but it all worked out really well!"
Identical twins Alice and Ellen Brion, who achieved 11 A*s, 3As, a Grade 9 and 4 Grade 8s between them were thrilled with their results. They both look forward to A-Levels in Chemistry, Physics, Maths and Further Maths.
Other stand-out performers were Gaia Clark Nevola with 6 A*s, 1 A, two Grade 9s and a Grade 8, Katie Byles with 5 A*s, 2 As, a Grade 9 and two Grade 8s, Erin Maughan and Alice Sara, who both achieved 6 A*s, an A, a Grade 9, a Grade 8 and a Grade 7.
HEADLINE STATISTICS
41% A*
69% A*/A
92% A*/B
18% Grade 9
39% Grades 8-9
65% Grades 7-9
Over a third of girls gained straight A*/A Grades