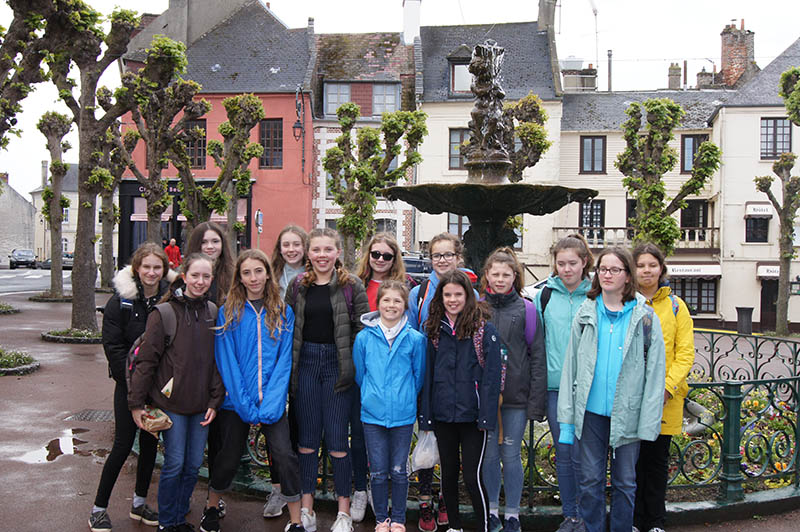 We were very proud to hear from Mme Smith that all of her Upper 3 and Lower 4 girls made the absolute most of their French trip to St Omer over the Bank Holiday weekend of 3-6 May 2019, taking every opportunity to practise their speaking skills whilst also being polite and great fun! In her words, "True Maynardians!"
Highlights of the trip included a trip to a goat farm, making bread the French way and also the ever-popular chocolate workshop where they had a great time creatively decorating their own individual bars of chocolate.
"The girls were great company and I really enjoyed spending this time with them whilst watching their language improve with every day that we were there," said Mme Smith.