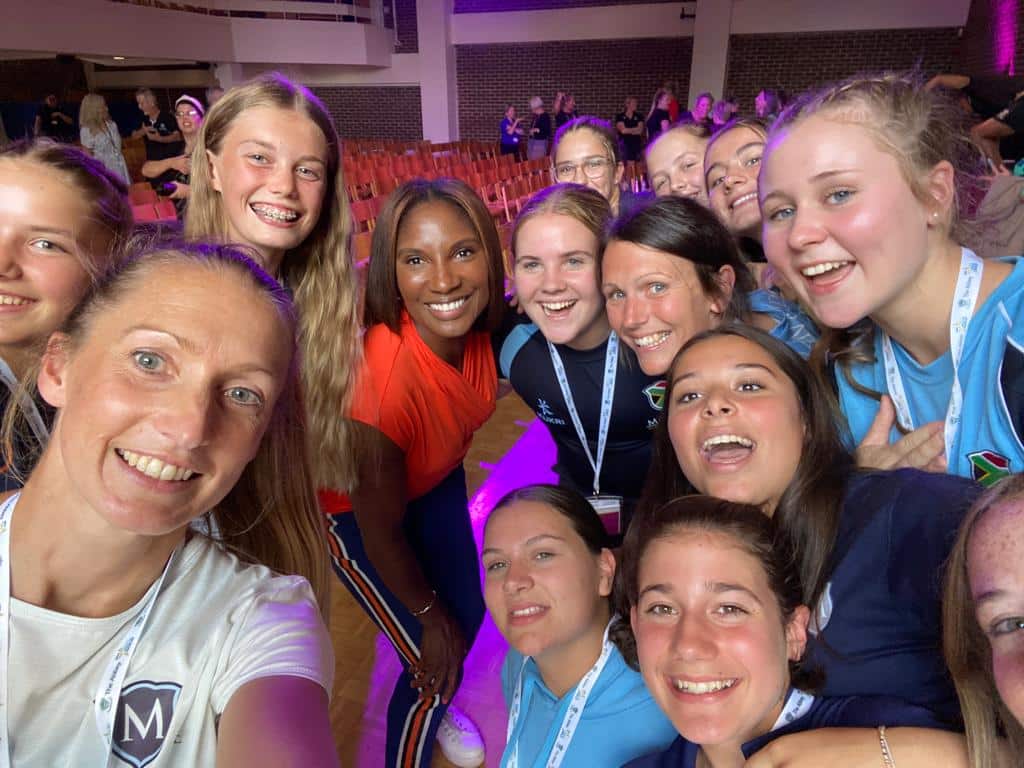 What a cracking day our GCSE and A-level PE students had on Thursday 14th September 2023 at the 'Girls Go Gold' Conference at The Abbey School in Reading! It really was the most incredible celebrity fest, featuring a star-studded cast with some of the most famous names from British sport EVER!
The day began with a talk from Olympic rowing medallist, Dame Katherine Grainger, leaving the girls totally inspired before the event had hardly begun! They then took part in a choice of masterclasses led by the likes of Netball World Cup silver medallist Fran Williams, Susannah Townsend MBE in hockey and Gail Emms MBE for badminton … to name just a few.
The idols kept on coming and the afternoon comprised some incredibly inspirational talks: Dr Emma Ross discussed the impact of the menstrual cycle on sporting performance; GB gymnast, Kelly Simm, presented on her experiences in the sport, and there was even the opportunity to hear from the most capped women's England rugby player, Sarah Hunter CBE. All topped off with a Q&A session with the one and only Dame Denise Lewis of Sydney Olympic gold medal heptathlon fame!
What a truly inspirational day for them all and one they will never forget!