The Maynard School is very fortunate in having a dedicated team of Governors providing an invaluable pool of expertise and experience that helps the Headmistress to run, develop and ensure the long-term future of the School. Unusually for many independent schools, the majority of Maynard Governors live locally and take an active personal interest in the school and its pupils. Some Governors are appointed by outside agencies: the St John's Hospital Educational Foundation, Devon County Council, Exeter City Council and the University of Exeter.
We also have co-opted Governors, Parent and Staff Governors. Governors also attend a great many school functions and run very successful annual development days for both Governors and senior staff. The Governors are appointed as trustees of The Maynard School and have responsibility to the Charity Commission to ensure it is run efficiently and complies with all legal and health and safety requirements.
---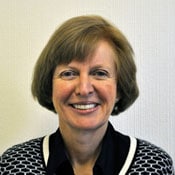 Lady Jan Stanhope, Chair of Governors
Appointed by the Governing Body of St John's Hospital
Jan read physics at Somerville College, Oxford University and gained her degree in 1974. She qualified as an accountant in 1978 and worked in the public sector for over 20 years. She was Director of Finance and Resources for Devon County Council until 2004. On retirement she spent 3 years in the USA with her husband and returned to Exeter in 2007, joining The Maynard as a Governor in 2008 and taking up the chairmanship of the Finance sub-committee in 2009. She is a non-executive Director and Trustee of the Royal Navy and Royal Marines Charity. Jan's daughter Phillippa attended Maynard.
---
Lady Jan Stanhope – Chair to the Governors
Contacting the Governing body
Please address correspondence to:
Lady Jan Stanhope
Chair of Governors
The Maynard School
Denmark Road
Exeter
EX1 1SJ
---
Headmistress
Miss Sarah Dunn
The Maynard School
Denmark Road
Exeter
EX1 1SJ