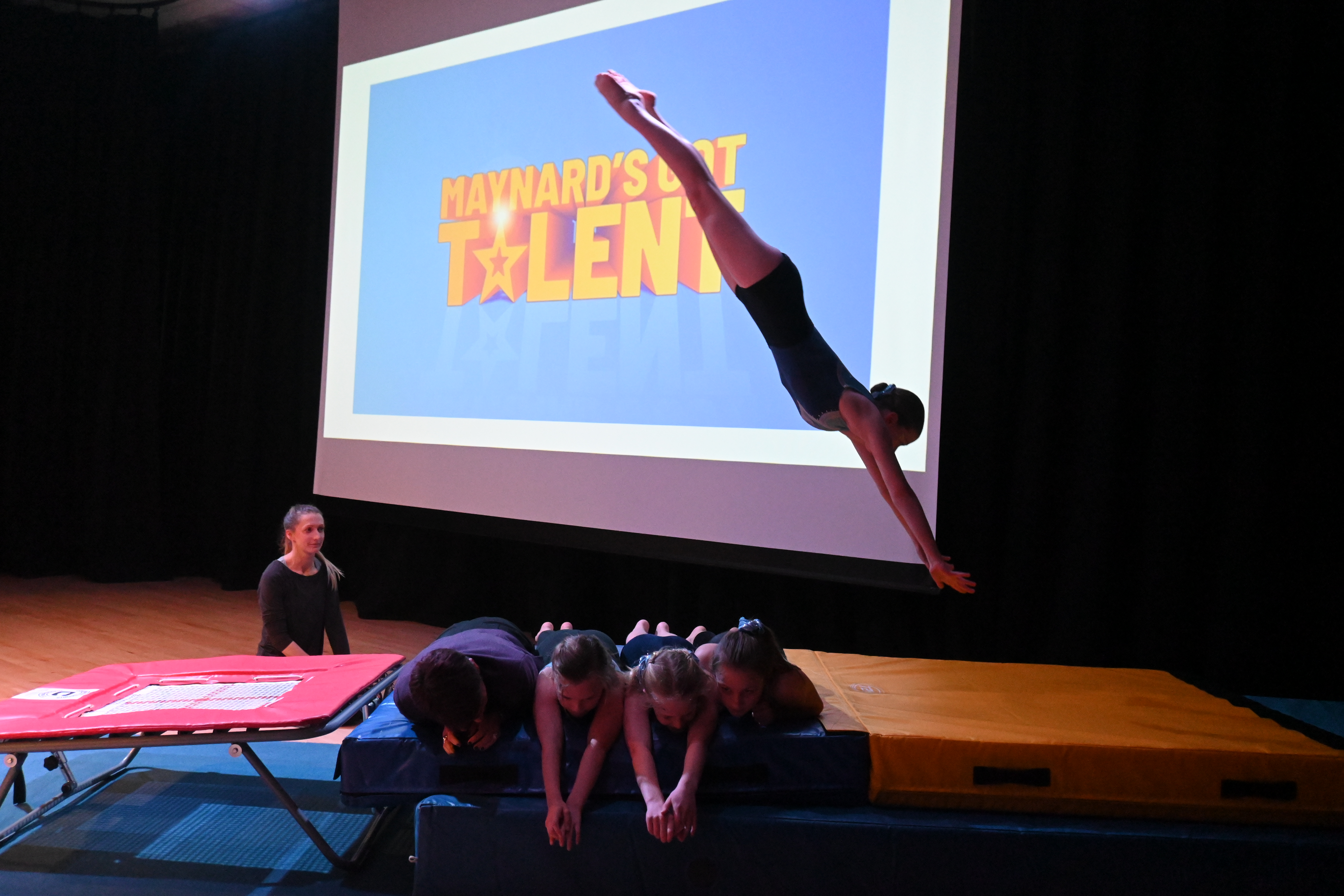 Each year this event gets more spectacular! We were blown away by the breadth of talent among the students and staff, with 15 impressive acts from tap dancing to rap and comedy to fashion shows. The winner of this year's show was Rose (Upper 6) with her beautiful rendition of 'Because of You' by Lana Del Rey. Our gutsy 'Tumble Time' gymnastics club took second and our gorgeous Upper 3s of Isla, Elizabeth and Maddy (with guest appearances from Mrs Rowley and Smartie) were third. Special mention to Maddy who had only joined The Maynard during this week and who clearly has already become very much a part of the family already!

It would be neglectful not to mention our amazing staff who, when it comes to fundraising for charity, are often the first to sign up! The PE Department staff were
utterly hilarious, Mrs Wood (as ever) wowed with her vocals and what can we even begin to say about The Maynard Street Boys? There really are no words to describe
the show's finale and our thanks to Mr Ridler, Mr Hibberd, Mr Wood, Mr Loosemore and Dr Henderson for donning the double denim and bringing the show to a rousing close!

Equally, our very many thanks to all those who came along to support this super entertaining fundraising effort to help South African girl, Raynick, through another year of education (for those of you who are unaware, we have been sponsoring Raynick's school fees since 2018, without which her family would be unable to afford to educate her). This event raised over £900 – an incredible contribution to an equally worth cause!