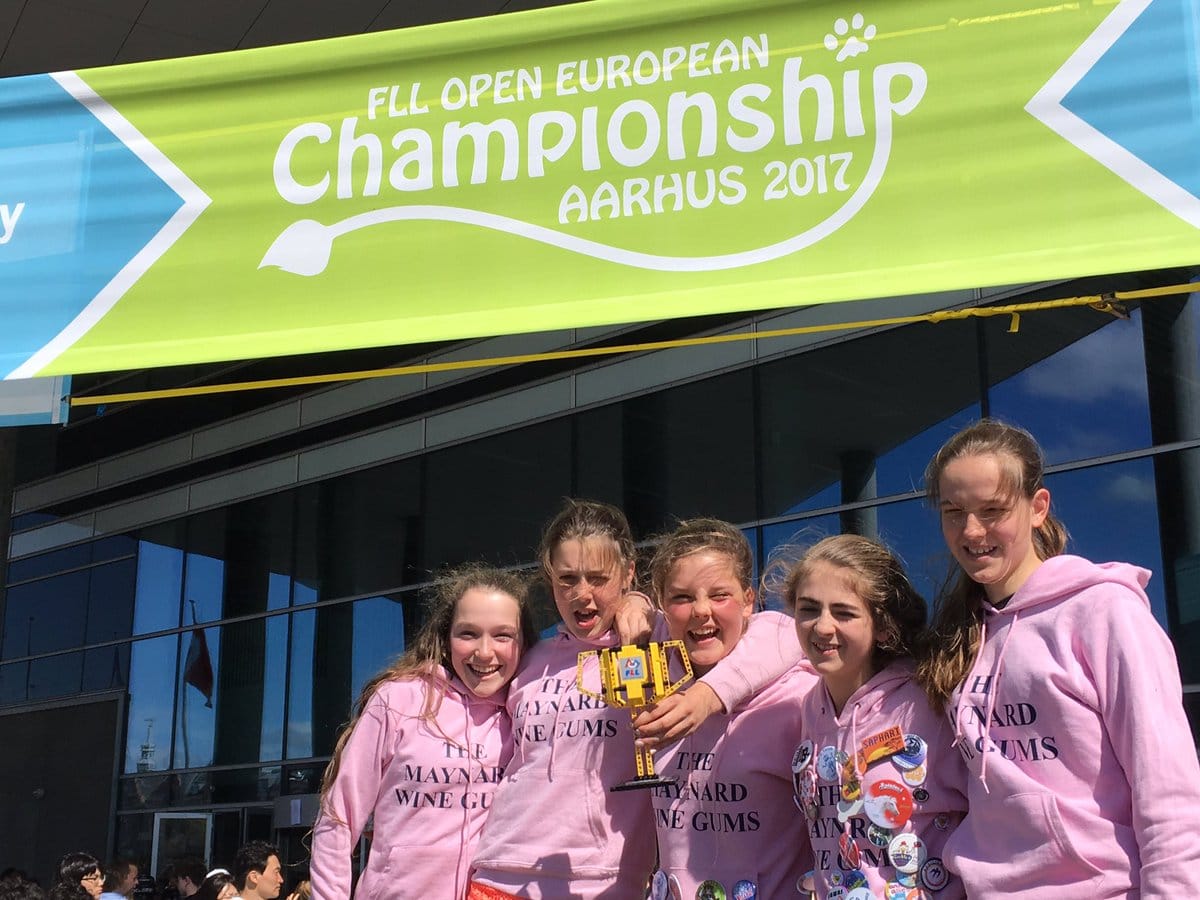 The Maynard robotics team of Kitty Guinness, Bella Brent, Anna Harries, Miri Cooper Wedge and Anya Hitt (all Year 9) scooped the UK's only trophy at the FIRST LEGO League Open European Championship in Aarhus, Denmark on 27-28 May 2017.
This is an excellent achievement given ours was the only all-girls team from Europe (and one of only two in the entire competition) amidst the 120 worldwide teams representing a total of 50 different countries. Equally, only five teams from the UK had qualified for the competition so to be one of these was an extraordinary accolade in itself.
"At the end of what was an incredibly busy weekend, it was absolutely fantastic that our team was awarded second place overall for the 'Inspiration in Core Values' category. This section of the competition looks for the team that embodies extraordinary enthusiasm and spirit throughout the FIRST LEGO League experience and we were so excited that the Maynard 'can do' attitude was rewarded with the UK's only trophy from the entire championship," said Mrs Burt, Head of Computing.
On the back of this unique success, the Maynard girls have been invited to act as ambassadors at the FIRST LEGO League International Open Championship, a four-day STEM challenge organised by the Institution of Engineering and Technology that will be held at the University of Bath from 21-25 June 2017.
"The girls should be incredibly proud of these achievements and it is just so special to be flying the flag for women in STEM at these prestigious events and in such successful fashion," said Mrs Weeks, their Physics teacher who continues to enthuse the girls in the build-up to the next championships.