Staff, students, visiting schools and our parent body alike all thoroughly enjoyed our two 'Speak Out' conferences on Wednesday 29 March 2023, organised by our Diversity & Inclusion Committee. We were treated to riveting and incredibly thought-provoking speeches from a range of speakers, including our Sixth Form students Lilly and Hams, followed by a lively Q&A session with the panel. Our thanks to everyone who joined us for this fascinating event and we look forward to hosting yet more in the coming months.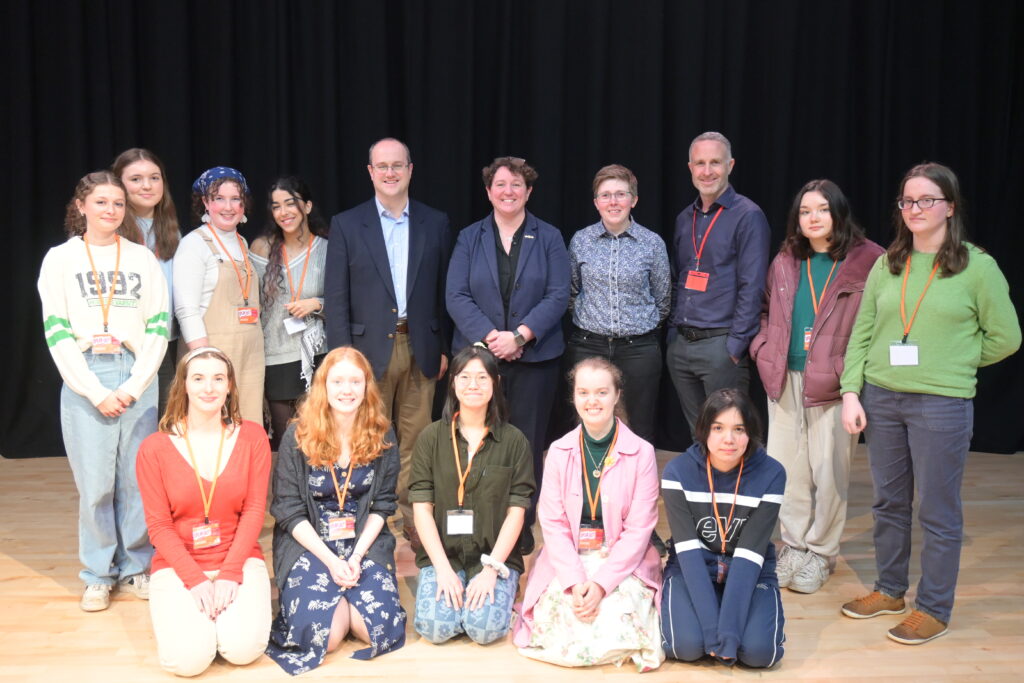 ​Keynote Speakers:
Karen Dalton-Fyfe: Ship's Captain, Mariner, Hydrographer, First Woman
​'Career Highlights and Challenges'
Karen spent more than 26 years in the marine and ports industry succeeding in what is broadly considered a male dominated career field with less than 3% women overall and only a very small handful breaking the so called "glass ceiling" of Ships Captain and senior management.​ During her time in the Royal Navy, she visited more than 60 different countries spanning all 7 continents, including conducting operational deployments to both Iraq in 2003 and Afghanistan in 2011. ​
The first woman to command a specialist hydrographic ship, Karen went on to spend time in command of all the Royal Navy's specialist hydrographic ships across the globe. When she finally moved ashore to be with her family she worked as a military liaison between NATO and central government, as part of a joint Ministry of Defence (MOD) and Foreign, Commonwealth and Development Office (FCDO) Unit. Before becoming a civilian Chief Executive and Harbour Master at Teignmouth Harbour Commission.​
Peter Radford
'Fixing the System, Not the Women – Waking up to my own Sexism'
Peter is a speaker, teacher, author and founder of beyondthis.co.uk. He delivers training and workshops to schools on leadership, PSHE, political engagement and human rights education.​ From recognising his own sexist bias, to challenging a skewed view of masculinity, Peter discussed how we can all work towards a fairer society that affirms – and fights for – women's rights without needing to hate men.
Dr Claire Davies
'Championing LGBTQ+ people in STEMM'
Dr Claire Davies is a Lecturer of Physics and Astronomy and Director of Equality, Diversity and Inclusion for the Department of Physics, Astronomy and Natural Sciences at the University of Exeter. ​In 2018, Claire founded PRISM Exeter, a regional network for LGBTQ+ professionals and students in the Science, Technology, Engineering, Mathematics and Medicine (STEMM) sector. Through PRISM Exeter, she aims to challenge people's perceptions of the types of people who work in STEMM while increasing the awareness of the barriers to inclusion in STEMM that still exist for marginalised groups. ​ Her equality, diversity and inclusion work has been recognised through various awards, including the 2021 Institute of Physics Phillips Award.
Lilly & Hams
'Instigating Change & Having the Confidence to Speak Out'
Lilly and Hams, current Year 12 students at The Maynard, are both passionate about feminism, intersectionality and challenging inequalities and repression in the world around them.​ Their talks focussed on how students can educate themselves further on the issues discussed and take lessons learned forward into communities and families, along with why these actions are so important as both individuals and as members of a wider society.
Ian McClary – Guest Panelist
Ian McClary is the Deputy Head (Co-curricular) at Sherborne Girls and the School's LGBTQ+ lead. He has been involved in LGBTQ+ awareness, education and inclusion for many years and regularly gives talks in schools to pupils and staff. He has been to The Maynard on a number of occasions as a guest of the RS Department to speak about faith and sexuality.