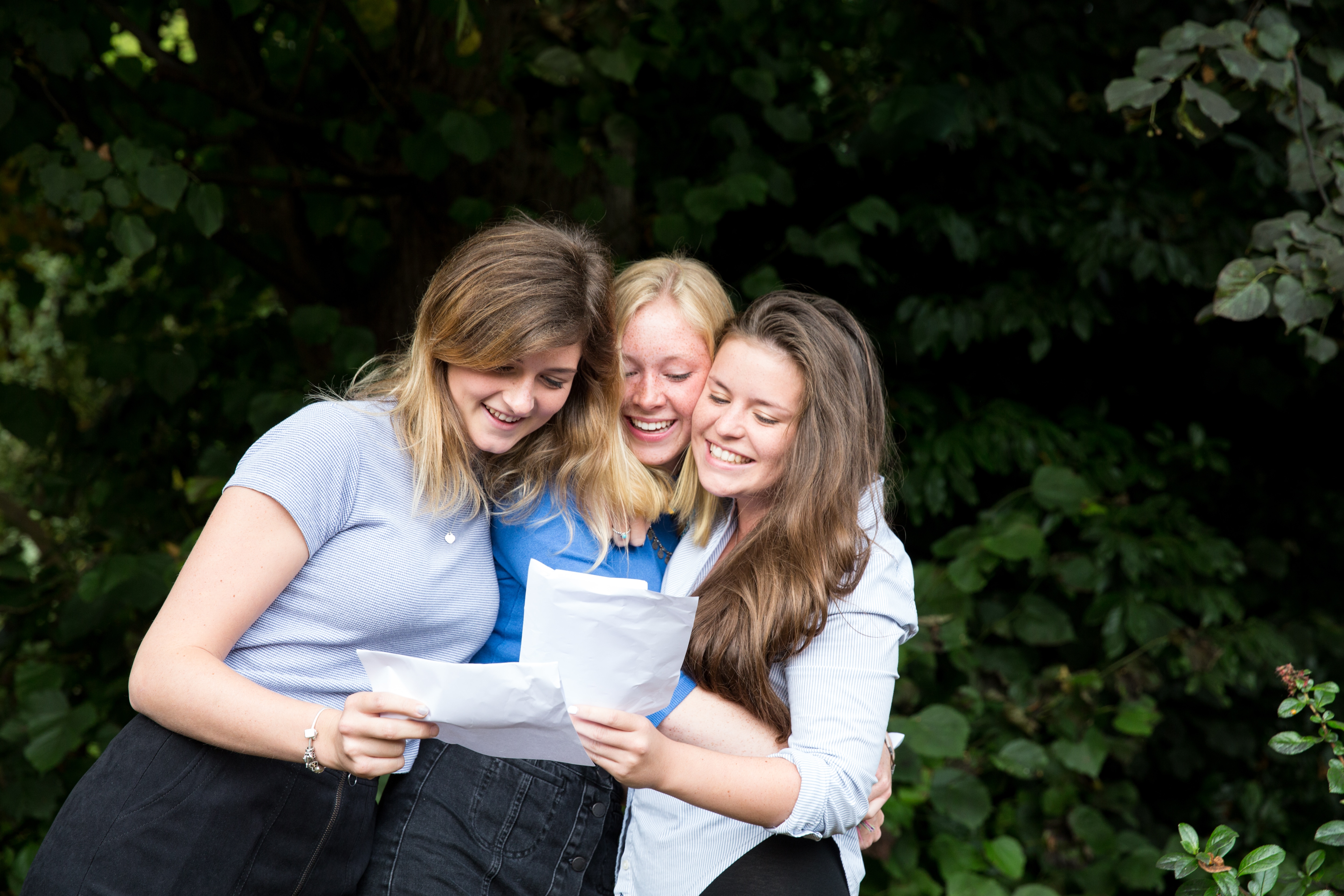 The Department for Education (DfE) has published its Schools Performance Tables 2017  and we are extremely proud to have been ranked as the leading independent school in Devon in key areas.
The DfE Performance Tables are based on A-level and GCSE results from 2016.
We have also been placed as the best in the South West and 16th nationally in The Telegraph's GCSE School League Tables, which also show that 'across the country, single sex schools have notably outperformed mixed schools for students achieving AAB with two facilitating subjects (at A-level)'.
Highlights for The Maynard include:
Top school in Devon for the GCSE English Baccalaureate with a score of 93%. (This is a performance measure that scores schools according to how well pupils have performed in up to eight core GCSE subjects including Maths, English, the sciences, a language and History or Geography.)*
Top independent school in Devon across the GCSE Performance Tables board*
Top independent school in the county at A-level for the highest percentage of students to achieve AAB or higher in at least two facilitating subjects. (These include all those most commonly required for entry into leading universities including Biology, Chemistry, Physics, Mathematics, Further Maths, Geography, History, English Literature and Classical or Modern Languages.)*
Best in the South West and 16th nationally for GCSE results**
Headmistress Sarah Dunn is delighted with the results, saying "These are outstanding results from very talented, hard-working girls and I am extremely proud that The Maynard has been recognised in these tables. Happy girls are successful girls and these tables are testament to the fantastic pastoral care of our students and the warm, friendly environment we promote here."
"It is utterly inspirational to witness the girls progressing so well, both academically and emotionally, in this bespoke all-girls environment that allows them to follow any career path they aspire to. The wonderful staff and exceptional students at The Maynard should be very proud of their achievements! Well done, to them all!"
* The Department for Education's School & College Performance Tables 2017
** The Telegraph's GCSE School League Tables 2016