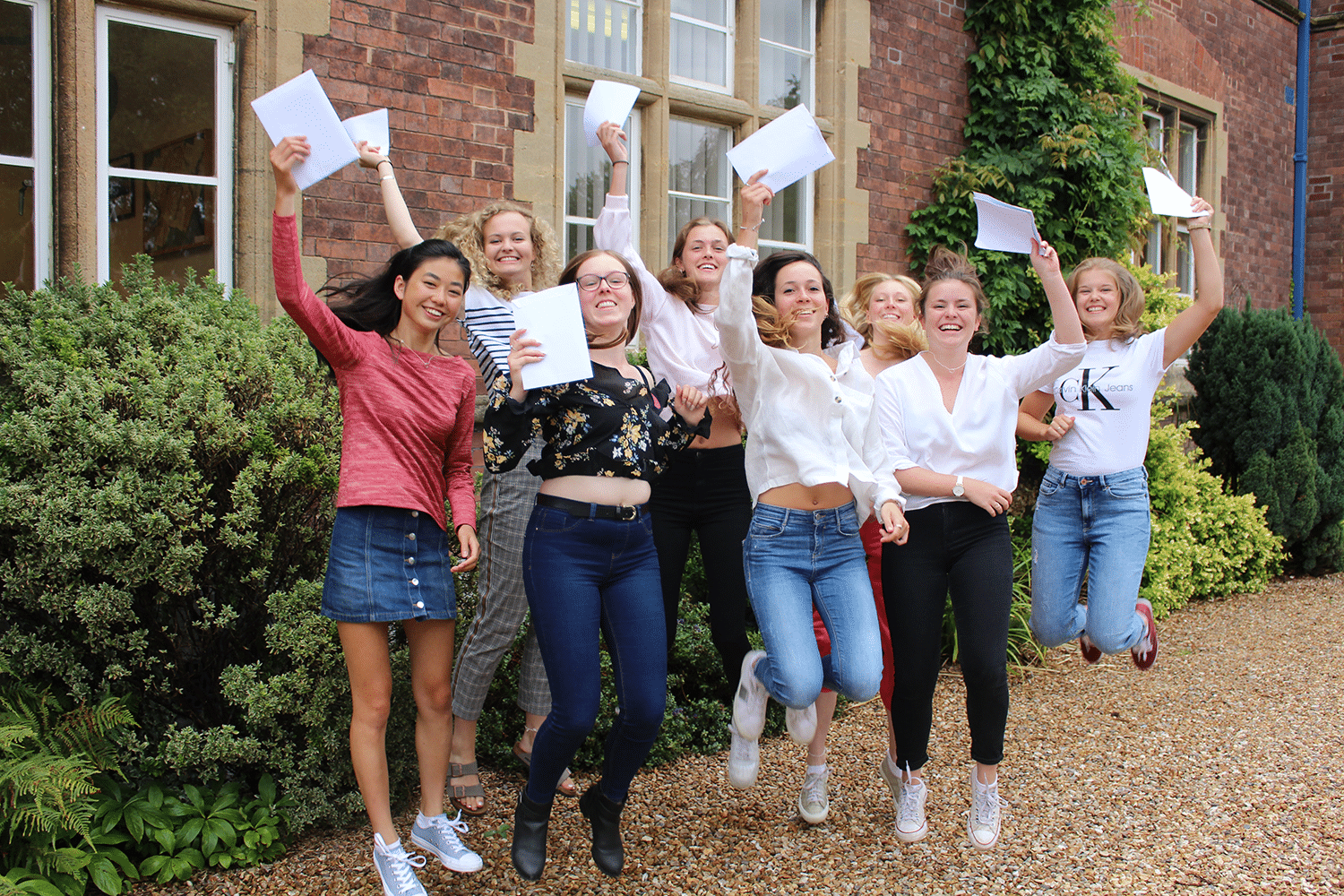 The Maynard tops the DfE Tables for the fourth consecutive year
The Maynard School in Exeter has, once again, consolidated its place as the highest ranking independent school in Devon as well as being at the very top of the leader boards across Devon, Cornwall, Somerset and Dorset in key areas of the Department for Education's Schools Performance League Tables based on A-level results from summer 2018.
As one of the oldest girls' schools in the country, The Maynard is a name synonymous with academic success and for nearly four centuries has been a jewel in Devon's crown, coupling a top education with an enviable reputation for its warm, friendly atmosphere, vast extra-curricular offering and a deep-rooted sense of fun and happiness that permeates its classrooms and corridors.
"I am ecstatic that these league tables have once again showcased the outstanding efforts and achievements of our incredible girls. These are official government figures that allow for a comprehensive comparison of not just how well schools and colleges achieve in the public examinations, but also how much 'value added' they provide to each individual student," said Headmistress, Sarah Dunn.
"Our results are excellent, but we are equally delighted to have been recognised as being very good at significantly improving an individual's performance from their predicted to their actual grade. It is testament to the commitment and skill of such a fabulous bunch of staff here at The Maynard and concrete proof of just how much every single girl within our care matters to us."
The DfE League Tables measure several areas of a school or college's performance at A-level and The Maynard again proudly sits within the top 100 from 4434 schools based on gaining a minimum of AAB grades for the facilitating subjects. These are the most rigorous A-levels required to study at the top universities.
"To be in the top echelons of the tables, not just within Devon but much further afield, on the two most important factors – facilitating subjects as well as the grades and points for a student's best three A-levels – is quite an incredible feat and we are so very proud of our wonderful students and the whole wider Maynard community that makes this school such a very special place," added Miss Dunn.
National GCSE Success
The Maynard was also rated the 5th= (out of 1311) best performing independent school in England for the percentage of students who achieved grade 5 or above in the English and Maths GCSEs, as well as 15th nationally for the Attainment 8 score based on how well students have performed in up to eight mainstream qualifications. "Our students sit the newly reformed GCSEs (as opposed to the IGCSE) which are incredibly challenging and, because of their significantly increased rigour, they provide a great platform on which to launch an A-level career. It is so gratifying to see that even with this level of difficulty, the girls have done brilliantly".
"We are simply delighted to, once again, be at the very top end of our sector on both a local and national playing field. We're also truly privileged to have such fantastic students and all credit must go to them for these utterly outstanding achievements!"
A quick glance at the local Performance Tables for A-level
A quick glance at the GCSE Performance Tables for all independent schools nationally