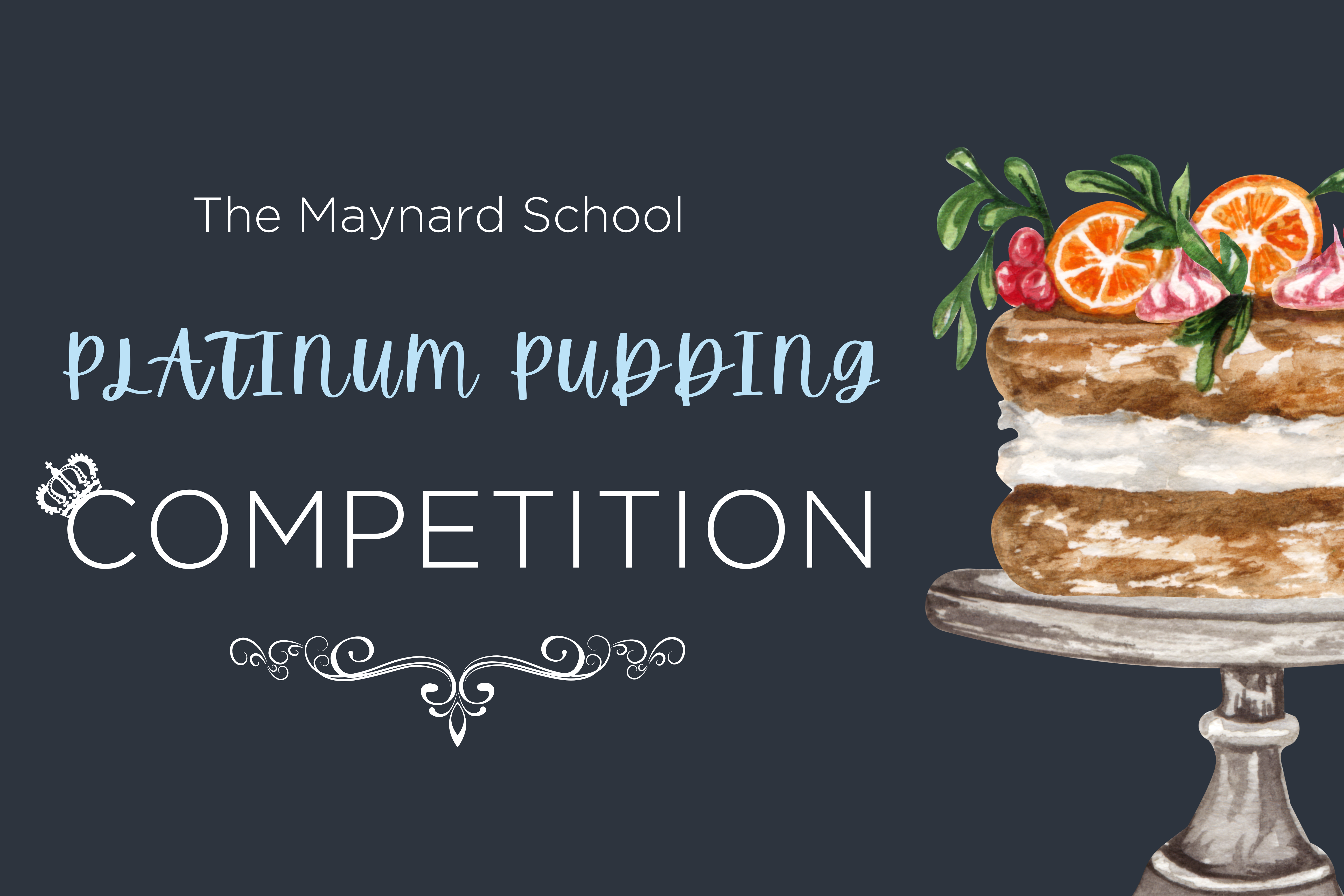 Get your whisks and aprons at the ready!
To celebrate The Queen's Platinum Jubilee, we will be joining the nation in finding a pudding fit for royalty! Prior to the Fortnum and Mason Platinum Pudding Competition – in which the winning pudding will be presented to The Queen and sold as a product in their store – we are holding our very own Maynard version, in the hopes that the winner can use the event as their 'Memorable Story' for the real thing (and after all, practise makes perfect!)
We have our panel of expert judges poised and ready to crown the winners of the most visually appealing and tastiest sounding pudding. Once they have selected their eight finalists, we will open the voting to the public via our Facebook and Instagram pages.
To be in with a chance of winning this sought-after title, we are asking our students, families and friends to send us a photo of their completed pudding, the recipe and a brief story of the inspiration behind their design.
Competition Rules
A good pudding should be joyful and celebratory, and make people smile. But what else might you want to consider?
The rules of our competition are largely the same as those for the main event, making it easier for contestants to apply.
The recipe must be accurate (our judges will know that you can't put 17 eggs in a cake!) and taste scrumptious.
The recipe must be an original idea.
Your recipe must be easy for people to make around the world. This means no ingredients only found in your garden or using equipment you would only find in a professional kitchen.
You must not have any qualifications in baking, cooking, food production, food preparation or catering or have an occupation in any of these areas.
We accept all ages for our competition, however, if you wish to then enter the Fortnum and Mason competition, you will need to be over 8 years old.
Your creation should look fit for a queen- try and make it look as well presented as you can.
Puddings can include milk puddings, baked puddings, boiled and steamed puddings, bread puddings, batter puddings and jellies.
---
Entries must be submitted to [email protected] by midnight on Sunday January 30 2022 ready for the judging to commence first thing on Monday.
The winner will be announced on Thursday 3 February 2022 in time for you to enter the official competition if you so wish.
---
To enter the Fortnum and Mason competition, please head to their website at www.fortnumandmason.com/platinum-pudding