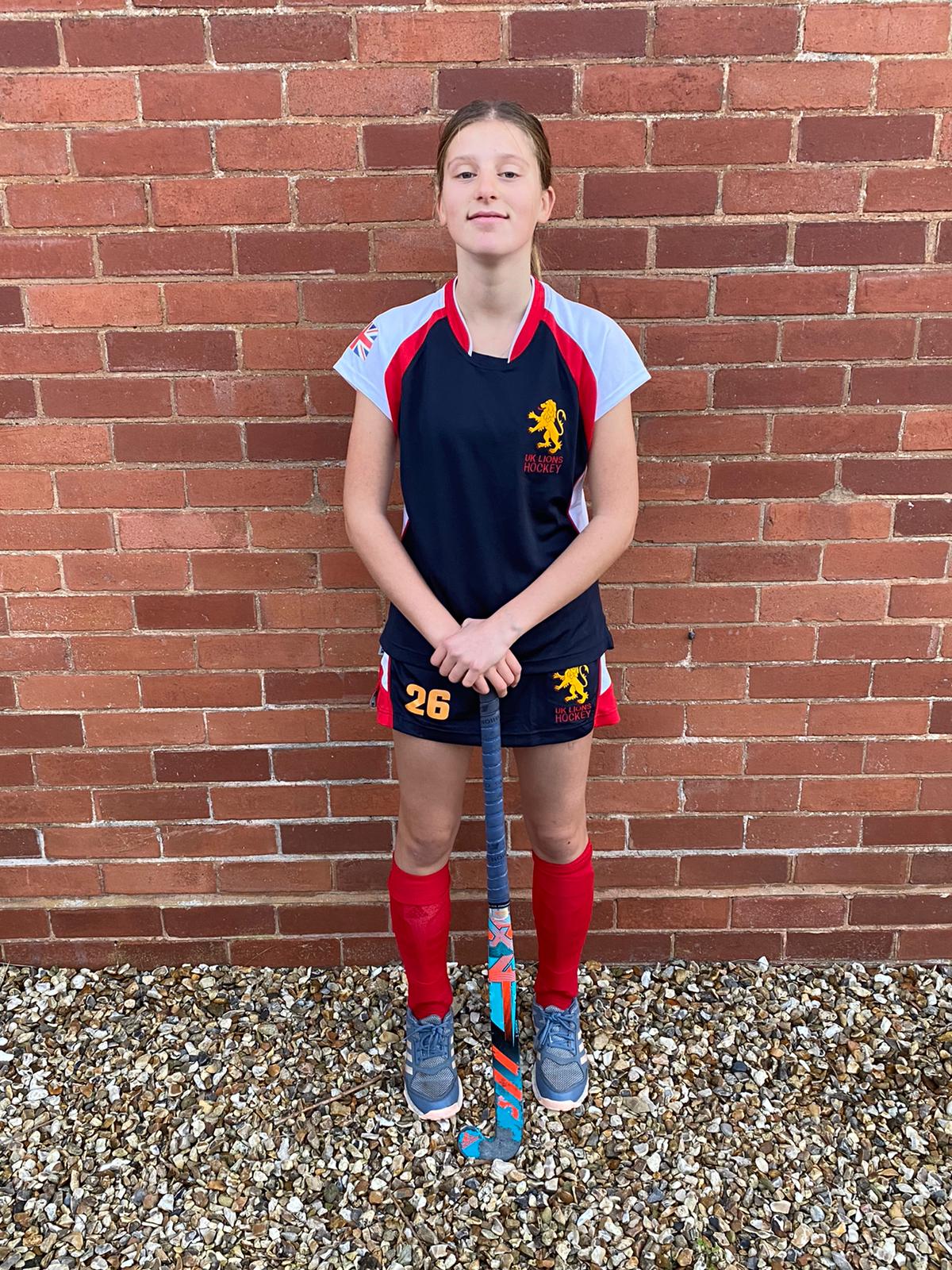 We wish Erin in Upper 4 (Year 9) the best of luck as she travels to Spain over the weekend 13 – 16 December 2019 for her upcoming tournament as part of the UK Lions under 13 Hockey Squad.
Erin was spotted by the selectors whilst playing in a tournament during the summer in Nottingham and there was none more pleased than herself to receive the surprise phone call.
"We will be playing in three overseas tournaments based in Spain, Holland and Ireland between now and August next year. The UK Lions is a unique team as it is only accessible for players who are U13; this will be the only year that I can play in it so I hope to try my best and enjoy wearing my new kit!" she said.
We wish her lots of luck and look forward to hearing how the team fares.